Time to Prep/Upgrade Your Vehicle for Summer
Replace Winter Items
Look inside your trunk and remove any items that are there for winter-time safety.  This includes tire chains, heavy blankets, heaters and hand warmers.  Take out all of your winter emergency clothing as well.  Consider what you will need to beat the heat in the summer.  Add some extra gallons of fresh water, a new bottle of coolant and some replacement hose and clamps for your cooling system.  Replace your heavy coat, gloves and boots with thinner, lighter items and consider adding a portable fan or two.
Get a tarp or some canvas along with some cordage in case you need to build a shelter to protect you from the sun.  Include a tube of sunscreen as well as some hiking boots, extra socks and a good pair of shorts and jeans.  A sun hat may also come in handy.  This will be beneficial if you have to walk great distances in order to find help.
You should also take time to test your portable electronic devices.  Test and replace batteries as necessary.  Make sure your flashlight works, and power up your emergency radio.  The last thing you need is to grab one of these items from the trunk only to find out they won't power up when needed.
Re-Supply Food Items
Check your food supplies and make sure that you're stocked up and that the items are still fresh.  Discard products that have passed their expiration date.  Make sure that you have plenty of healthy snacks on hand in addition to items that don't require cooking or can be eaten straight from the can.  While menu items don't necessarily change from season to season, there are some minor adjustments that you can make to optimize your food supply for warmer months.
Service the Vehicle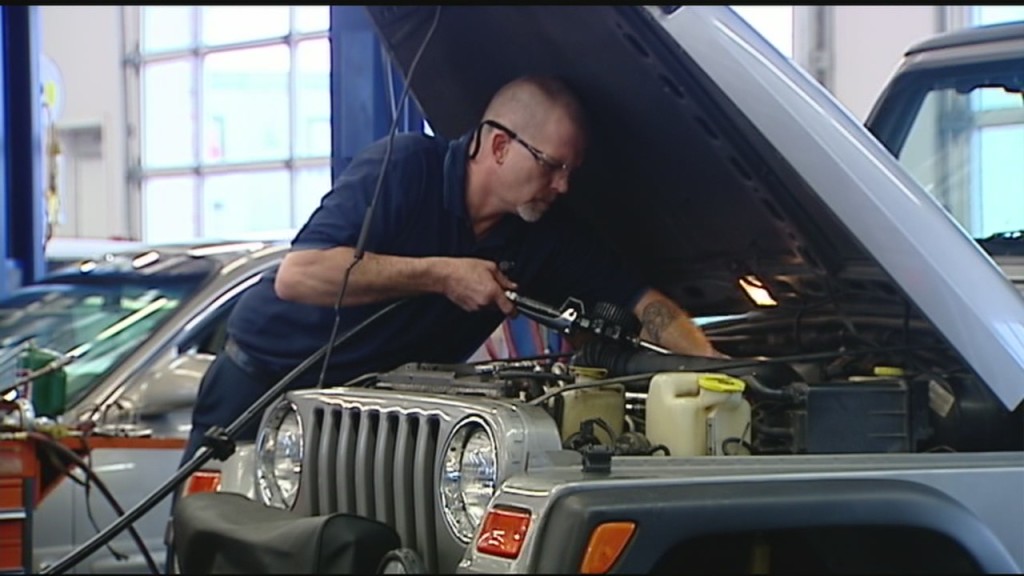 Take time to change your fluids, check air, oil and fuel filters and charge up your air conditioning unit.  Make sure that your tires are still in good condition and that the spare is properly inflated.  You should also inspect the condition of your jack as well as jumper cables.  Consider other items that may come in handy if you end up making roadside repairs as well and add or replace as necessary.
You also want to make sure that your cooling system is in good condition, and that there are no leaks or problems with your thermostat.  Check your brakes, head, tail and signal lights, replace wiper blades and fix any other problems that may pose a safety hazard while driving.
These are just a few highlights of some common-sense steps that we should all take as the seasons change.  The point is not to follow this advice to the letter, rather to meticulously inspect your vehicle, tools and supplies to ensure that you're ready for the warmer months ahead.  It is also a good time to evaluate your survival strategies based on where you are traveling and who you are traveling with.
Spending a day or two optimizing your vehicle for the summer is well worth your time, especially if you end up in a survival situation on the road later.  The important thing is to take care of this now so that you will have time on your side to make repairs, get organized and stock up on necessary supplies.