Factors That Influence Choosing the Best Shoes and Boots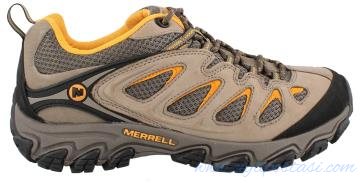 Shoes
Good sneakers can provide fantastic support for the feet, which can dramatically enhance comfort and extend the amount of distance that can be traveled. However, they are generally not designed to withstand prolonged exposure to rugged or uneven terrain. All it takes is a couple of missteps to create gashes and cracks which can weaken the integrity of the shoe as well as allow the penetration of water, dirt or mud.
Shoes should be worn in situations where you will be doing the majority of walking on concrete, grass or well-kept trails. The can also be useful when crossing rivers and streams because they are lightweight and easy to dry. However, keep in mind that they provide minimal protection for the feet, and they can wear down very easily.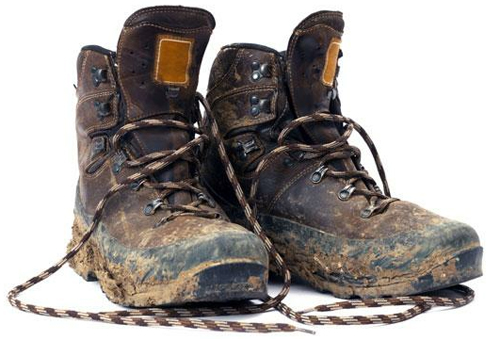 Boots
Boots are designed to be rugged and long lasting, and most can easily be treated with chemicals to make them water resistant. However, they also take time to form to the contours of the feet and don't provide a lot of ventilation. This can lead to irritation and the formation of blisters that can cause a lot of inconvenience while bugging out or hiking to safety. Boots also tend to be very heavy and can cause pain in the lower legs after prolonged hiking. They also tend to take a long time to dry if they become thoroughly soaked.
In all reality, it is good if you have both options on hand in order to cover your bases. The ultimate goal is to have sturdy footwear that will get you from point A to point B with minimal difficulty and wear and tear. However, there are some things to consider as you are choosing the best options for your particular needs.
The treads need to be durable and able to hold up to a lot of intense use. Shoes tend to be designed to wear relatively quickly, and the risk of slippage increases as soles begin to fade. The soles on poorly-made boots can crack, rip off and seals can separate from the walls. Stitching around lace holes should be abundant and durable, and you should also check to see how well the soles adhere to the rest of the body of the footwear as well.
You should make sure that you are choosing durable and well-made footwear to use on most surfaces that you expect to encounter in your travels. This may sound like a common-sense suggestion, but footwear is something that often gets overlooked until it is too late. Make sure to take time to explore different brands and designs before settling on one pair or another. The last thing that you need is to have problems with your footwear when you don't have a chance to try on a different pair during a crisis.